PUG Fasano Partecipa
#pugfasano Percorso partecipativo per la redazione del Piano Urbanistico Generale
Torna a
A participatory process is a sequence of participatory activities (e.g. first filling out a survey, then making proposals, discussing them in face-to-face or virtual meetings, and finally prioritizing them) with the aim of defining and making a decision on a specific topic.
Examples of participatory processes are: a process of electing committee members (where candidatures are first presented, then debated and finally a candidacy is chosen), participatory budgets (where proposals are made, valued economically and voted on with the money available), a strategic planning process, the collaborative drafting of a regulation or norm, the design of an urban space or the production of a public policy plan.
This process belongs to FASANO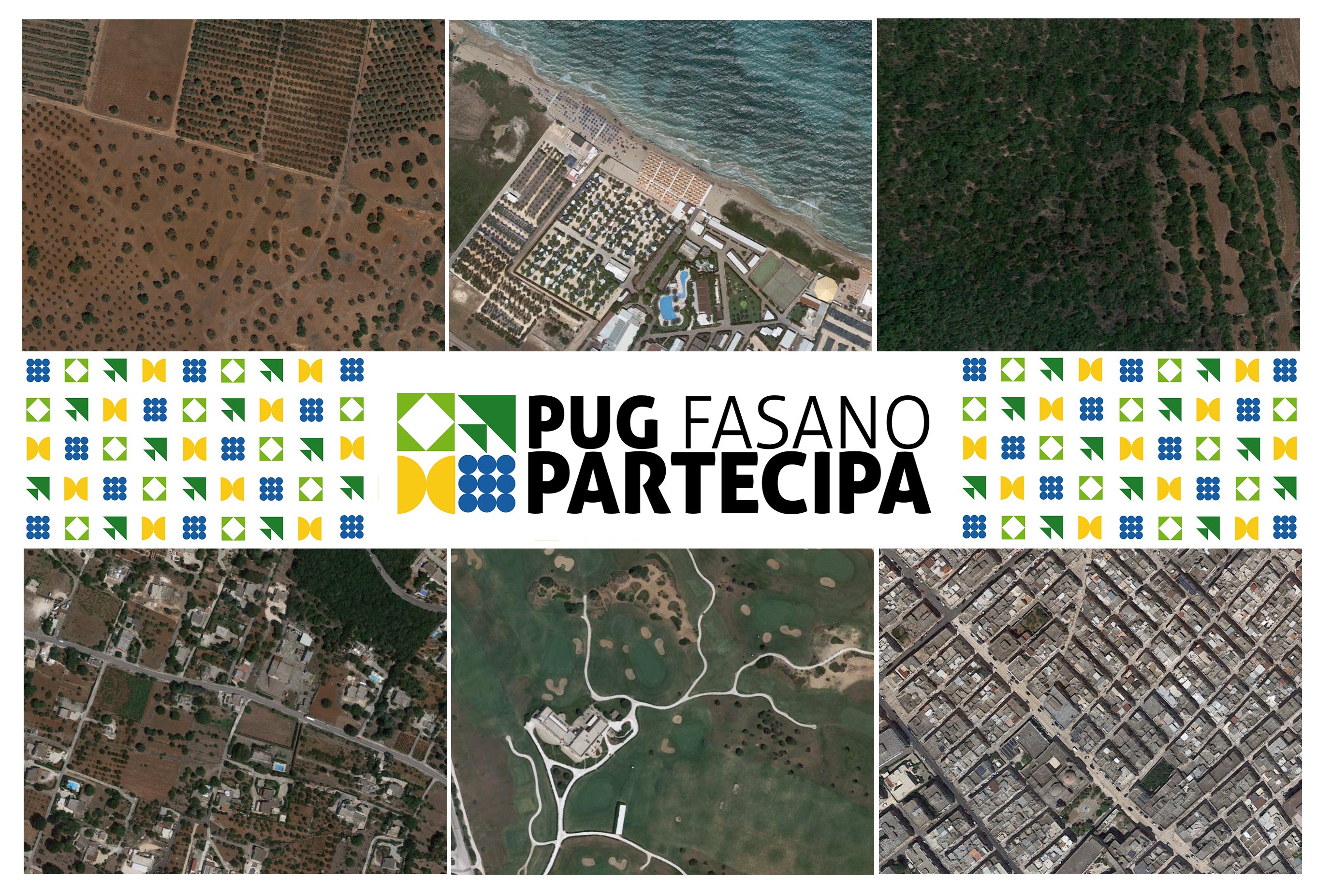 La redazione di un nuovo Piano Urbanistico è un momento importante per la comunità che abita un territorio.
Un Piano Urbanistico non è infatti, come comunemente si pensa, un documento che interessa esclusivamente i tecnici e gli addetti ai lavori, ma l'occasione per la comunità intera di disegnare il futuro del proprio territorio. Un Piano richiede il contributo di tutti: tecnici, amministratori, ma sopratutto degli abitanti, che ogni giorno attraversano e abitano i luoghi e meglio di tutti li conoscono.
Il Comune di Fasano ha scelto di avviare il percorso di redazione del PUG coinvolgendo tutti i cittadini, i tecnici, gli operatori sociali ed economici del territorio in un processo partecipativo aperto ed inclusivo per disegnare insieme un piano capace di promuovere uno sviluppo urbano sostenibile, nel quale integrare qualità ambientale, inclusione sociale, risorse locali e crescita dell'economia e dell'occupazione.
What is decided
Urbanistica partecipata
Who participates
La visione del territorio della comunità di Fasano nel nuovo PUG
How is it decided
cittadini, operatori economici, tecnici
Organization Area
Comunale
Start date
April 15, 2021
Reference: pp-PART-2021-03-86